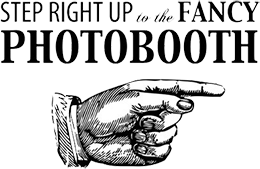 Photo Booth testimonials. See why Fun Cube Photo Booth is Northern Ontario's ULTIMATE Photo Booth rental!!
Discover what everyone is laughing about! Invite Fun Cube Photo Booth to get the party started.
Oh my goodness! That photo booth was the highlight of the party in North Bay! Thank you so much for sharing the photos.
Ken and I couldn't be happier with our decision to have the Fun Cube! Those 
photos
 are fantastic!!
Thank you so much for being such an important part of our day. You're awesome!
Samantha
Tristan and I didn't expect a "northern" wedding to be like this in Sudbury. I know sounds snobby hahah. That photo booth thingy was pretty whacked out. We took like 100 pictures
Scarlet
My kids laughed so hard at the photo cube. We are recommending you.
Barry Donaldson
Having North Bay Photo Booth at my husband's 30th birthday party in Sudbury completely MADE the night! My guests had an amazing time and were able to take a photo keepsake home to remember it by. Couldn't ask for a better addition to any event!
Christina Cacciotti
Fun Cube Photo Booth provides the best party starter!! She sets up everything provides a stress free fun time for everyone with tons of props!! Hands down would recommend her to anyone!! Money well spent. Espanola, Ontario.
Laura Angela Cifaldi-Lapierre
This made the party so much more hilarious! it Was too funny!
Funcube photo booth rental is where it's at in Sudbury!!!
Tom Handcock
LOL!@@@@@@@!!!
All the picture strips were too funny!!!! Thanks for making our wedding amazing. Your booth was perfect, North Bay, Ontario.
Amy