DRIVE TRAFFIC TO YOUR TRADE SHOW WITH A PHOTO BOOTH!
Learn how to get the most exposure out of your next tradeshow
Tradeshows are a proven way to generate high quality leads. A photo booth can encourage the attendance and engagement of a unique audience. Many trade shows offer several booths, which can make it hard to stand out. We're sharing ideas for adding a photo booth to your next trade show so that you can boast a killer display!

How many pens, business cards, notepads and other swag have you handed out year after year? Your addition of a custom branded photo booth print to your trade show display is designed to attract the ideal audience. People are more likely to keep a photo of themselves than any other custom swag or giveaway.
CUSTOM BRANDED PROPS
We develop unique props for any business who wish to portray a fully custom looking display. We realize every company utilizes colours that are representative of it's brand. Branding is key to ensuring people leaving the tradeshow will remember you, and most importantly connect with you after the show. If your company colours are purple and white we will integrate the brand colours and make sure our custom printed template and accessories match their main colour. Consistency is key with branding, and we'll keep you on track to display the perfect amount.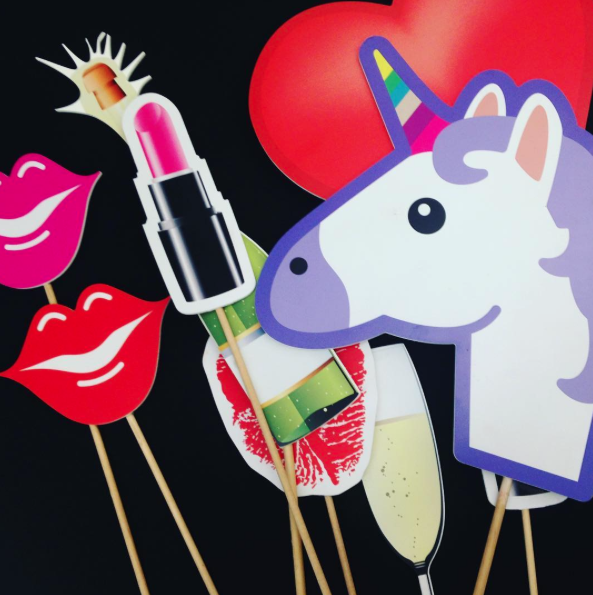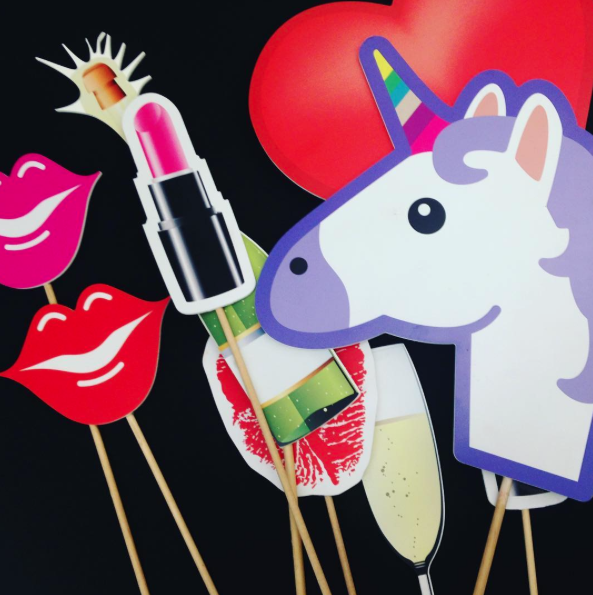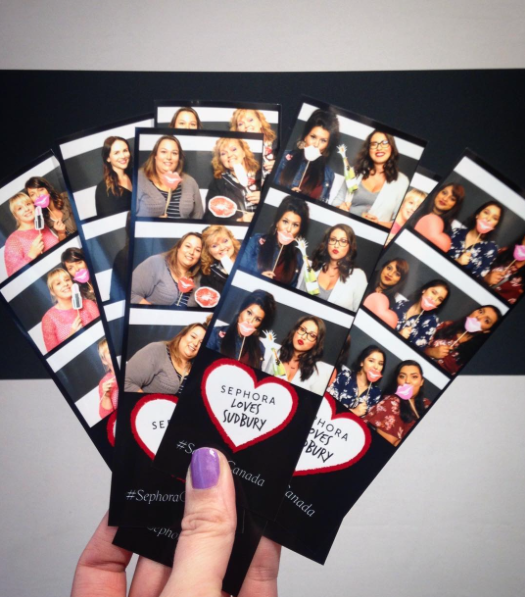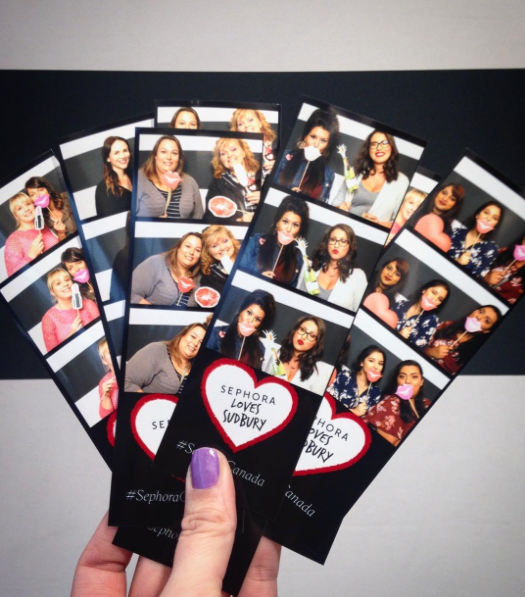 STEP AND REPEAT LOGO OR SPARKLE BACKDROPS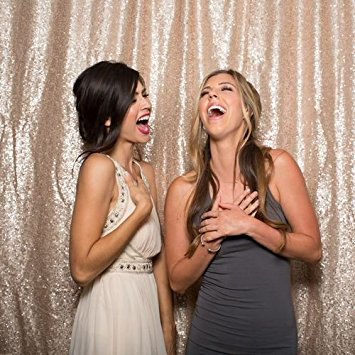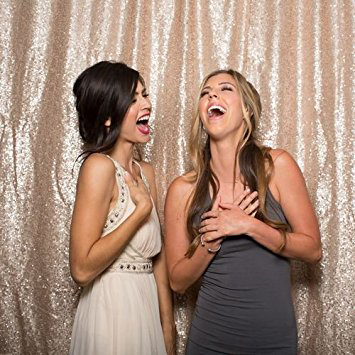 Print a custom step and repeat logo for even more exposure! Using the custom backdrop will ensure your logo will be posted all over social media following the event.
Our large collection of sparkle backdrops is also able to match the overall brand identity of the company. A 9-foot wide sparkle backdrop will attract anyone (especially a bride) from across any room. People are just drawn to them!
SOCIAL MEDIA SHARING
Expand your marketing potential after the event and gain more followers. Share an online gallery, post to your Facebook or Instagram pages. GET PEOPLE POSTING, TAGGING, SHARING AND COMMENTING. The possibilities are endless, and long lasting after your event. The marketing benefit of using the event photos allows you to share a social media campaign surrounding your trade shows photo booth pictures. Include features such as a Facebook link, Twitter handle, and Instagram hashtag on the photo booth background and printed photos.
Check out our latest custom branded photo booth we did for the grand opening of SEPHORA! Our custom branding and social media attention on Facebook, Instagram and Twitter complete exploded!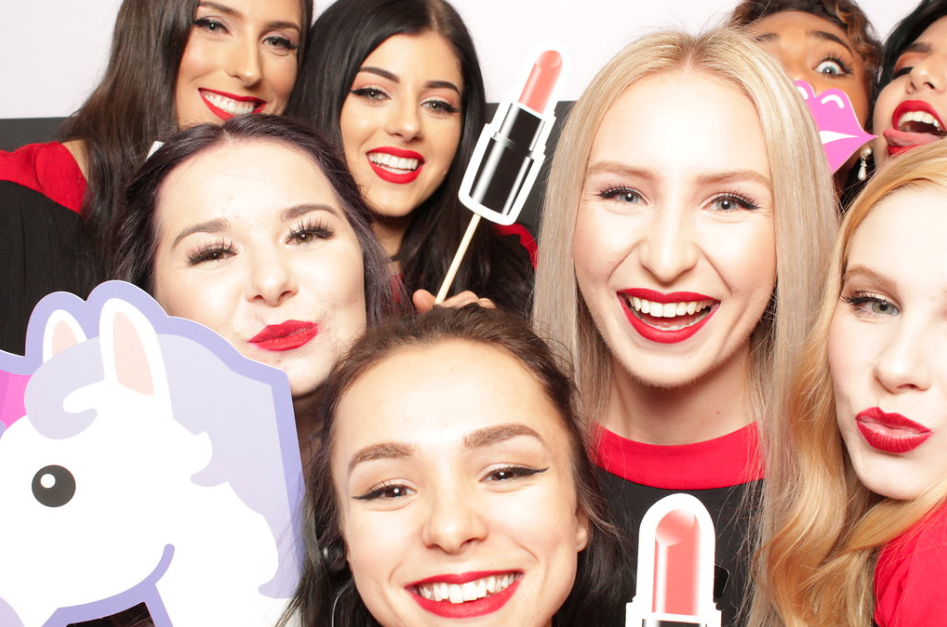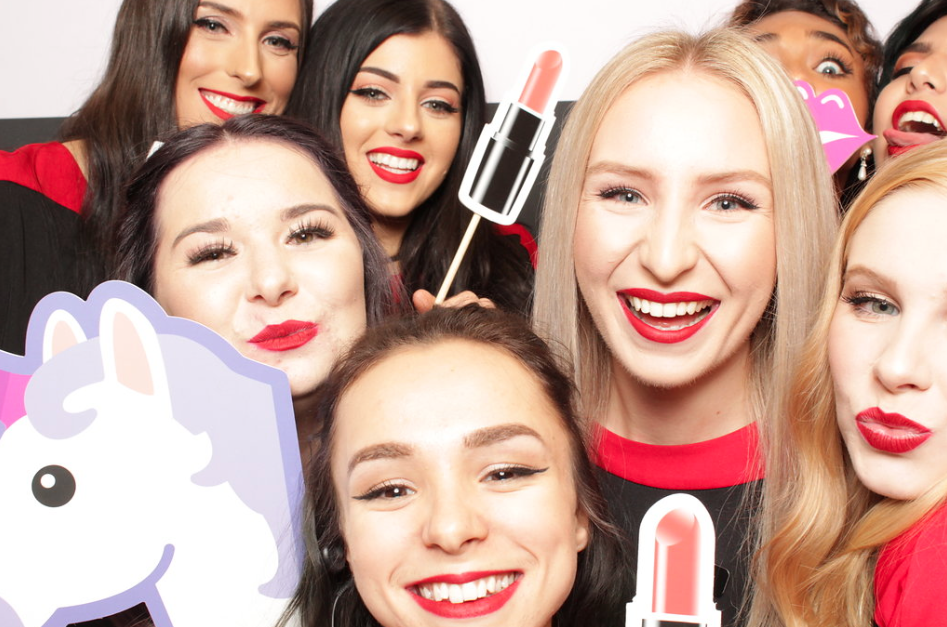 How will the photo booth benefit my trade show display?
Give people something hands on to interact with your booth
Photo Booth is the perfect ice breaker
People gravitate towards shiny things
Branded printed take aways people will actually keep FOREVER
Social media sharing their images like crazy on their personal pages
We do offer photo booth rentals in Sudbury, North Bay, Muskoka and surrounding Northern Ontario areas.
To discover more on how to integrate photo booths at your upcoming trade show, CONTACT US HERE OR CALL 705-499-4918